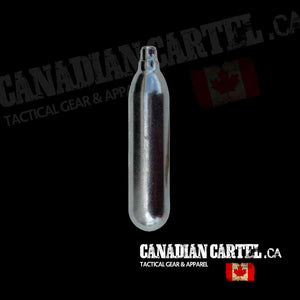 Valken 12-grain CO2 cylinders are top quality and provide more shots for air rifles and pistols.
Shipping regulations do not allow us to send this product via air service as it contains CO2, it can only be shipped by Ground.
Shipping Orders are processed Monday – Friday only, the earliest an order will be processed for shipment, will be the next business day, orders will not ship same day as order is entered. Ground shipments please allow 7-10 business days.