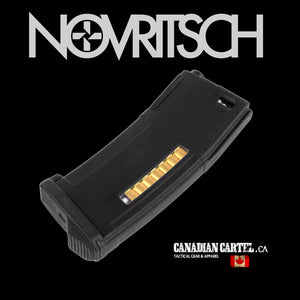 Spare magazine for the SSR15. Also fits M4/M16.
Features:
Reliable feeding
High-quality polymer, sturdy construction
Full / Half-empty mag indicator
Rubber foot (Monopod function)
Capacity: 150BBs
FUNCTIONAL & COOL
If your magazine doesn't work properly, your gun is useless no matter what. Therefore we picked the best magazine on the market to make sure your rifle will always work.
One of the most useful features is the BB indicator. You can easily check during the game or on the respawn if you need to refill.